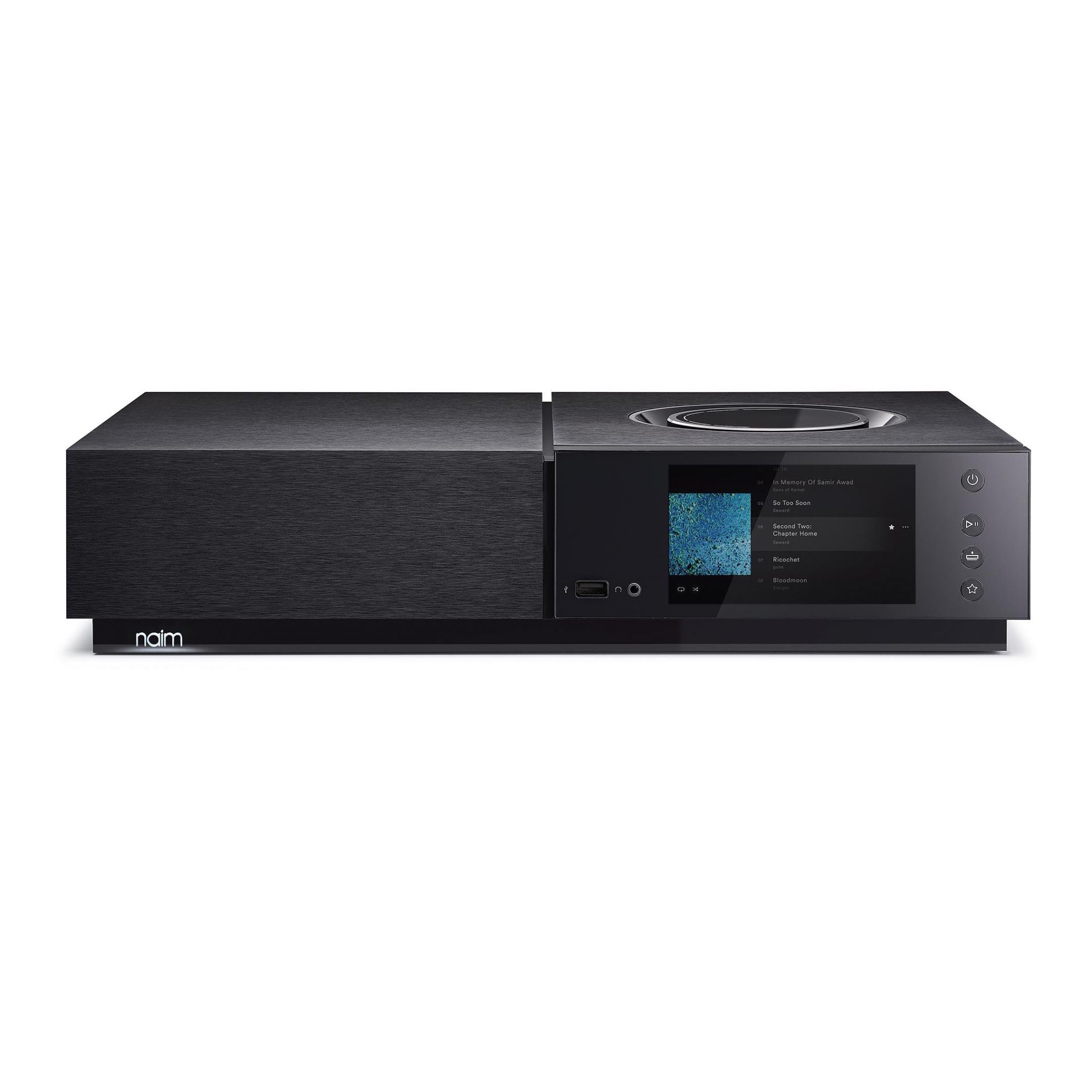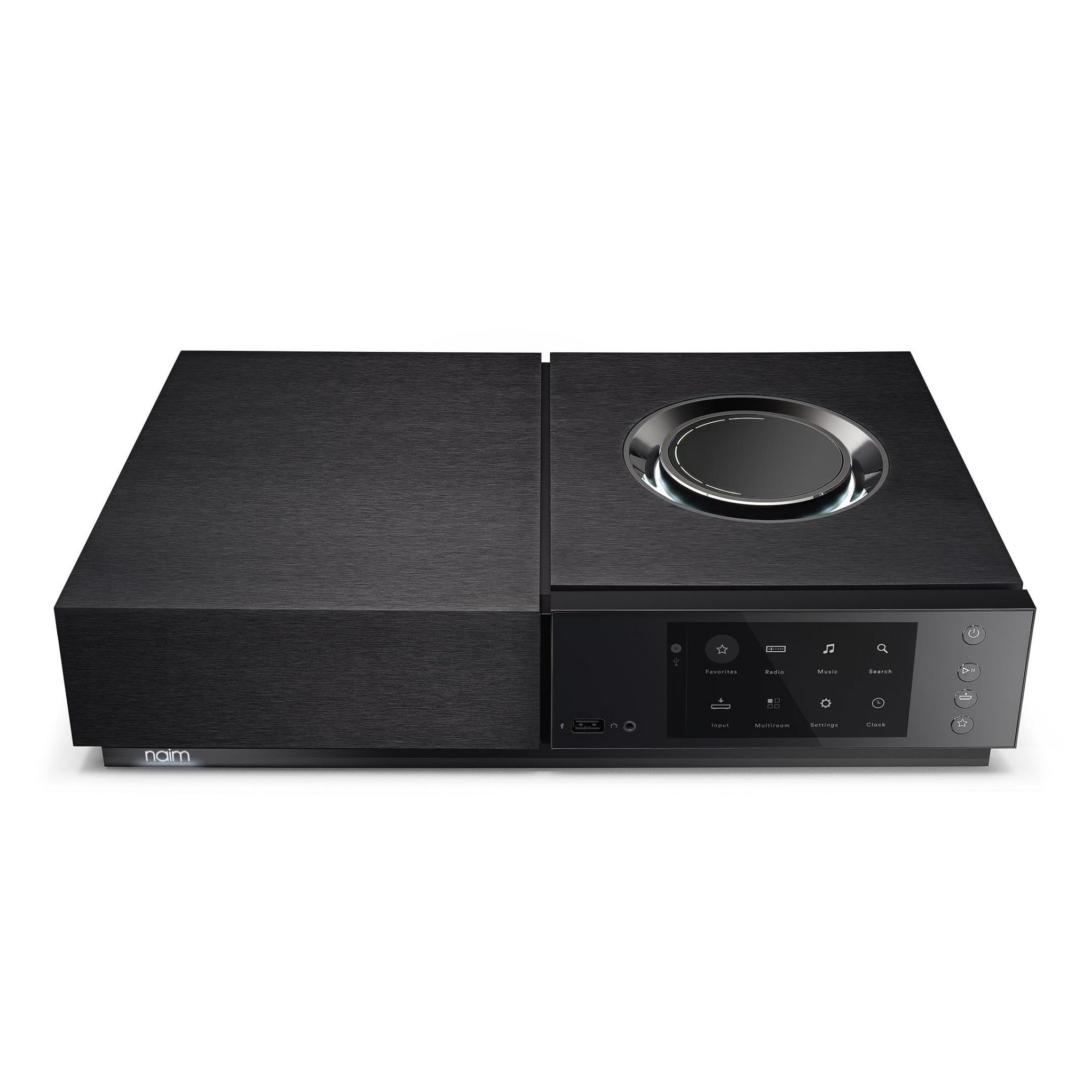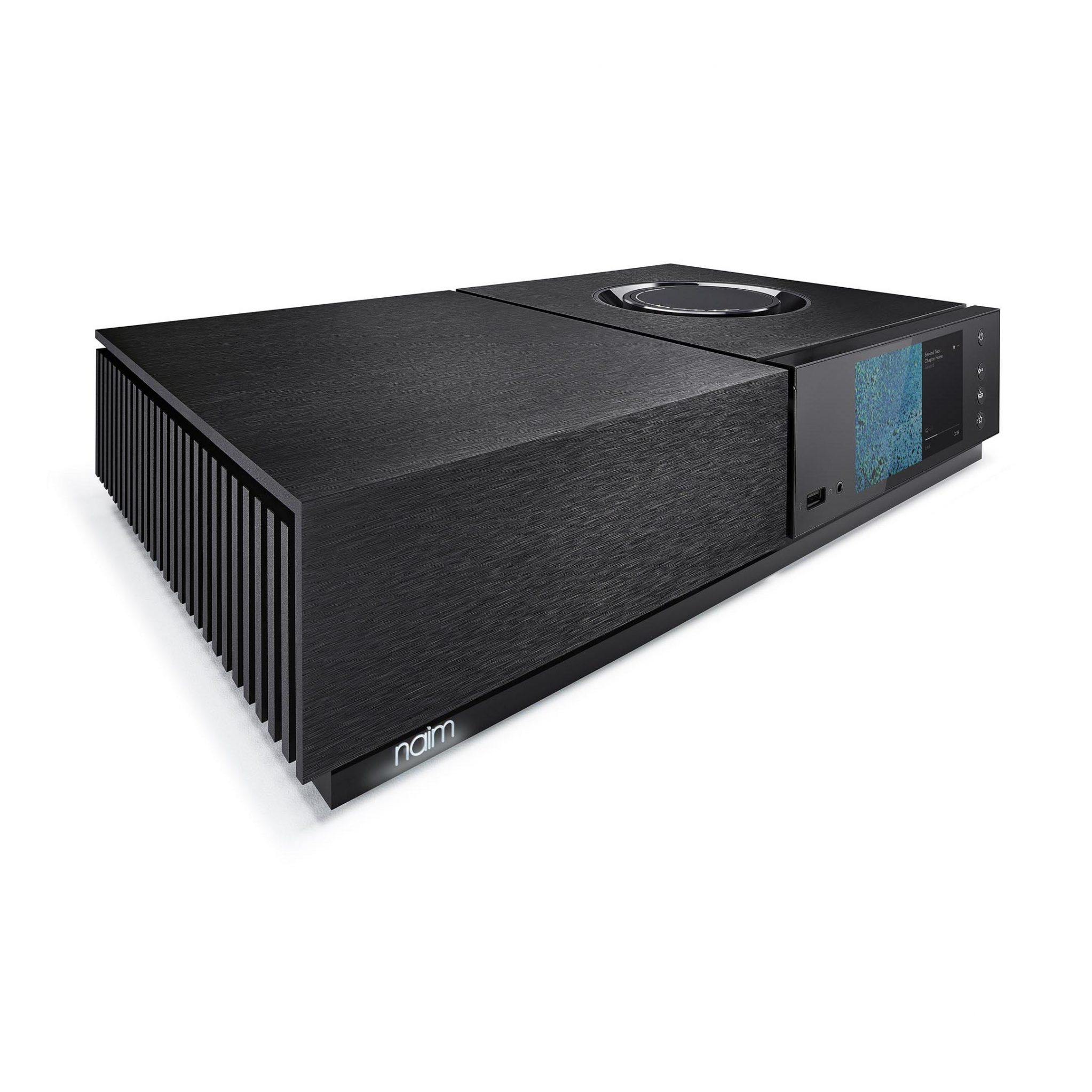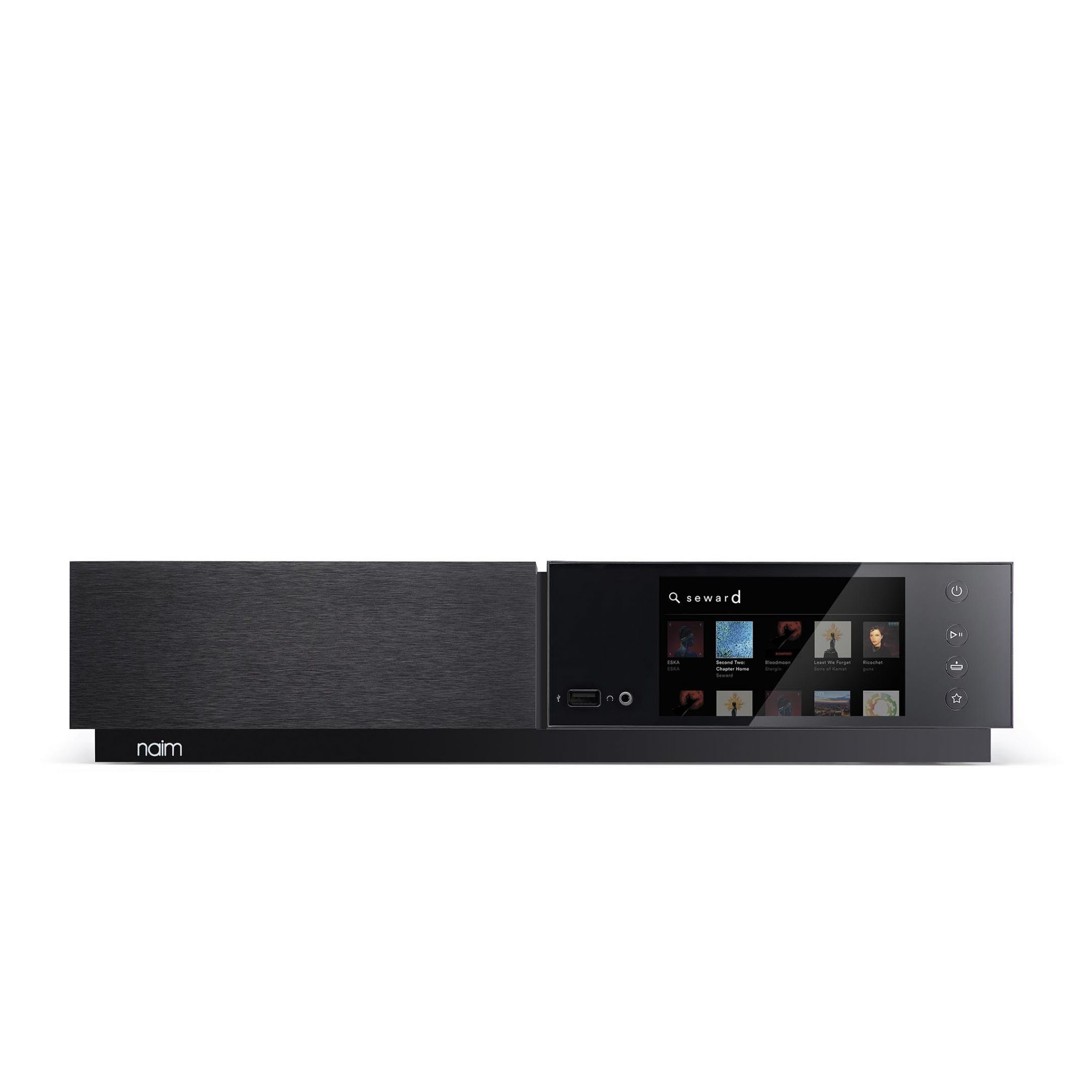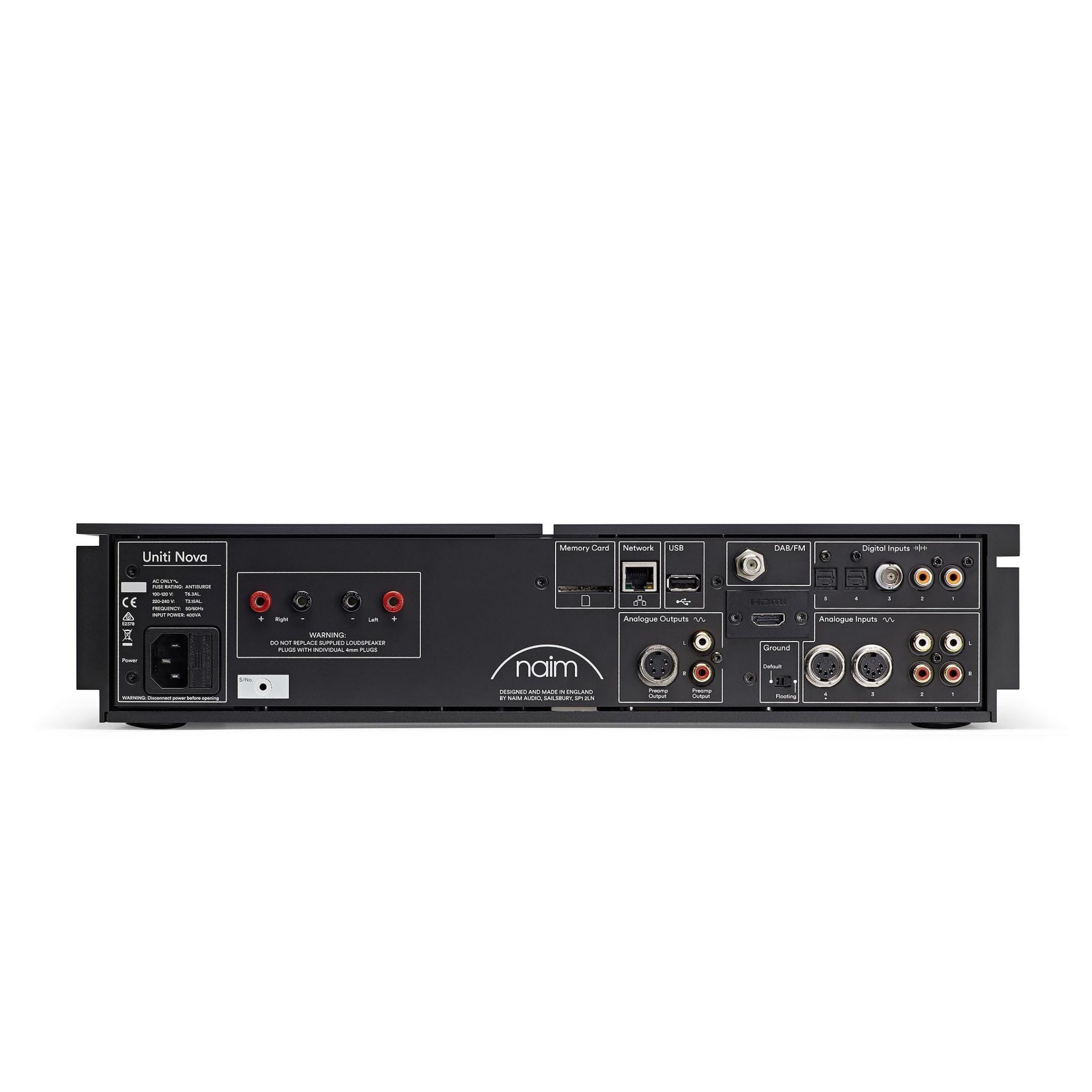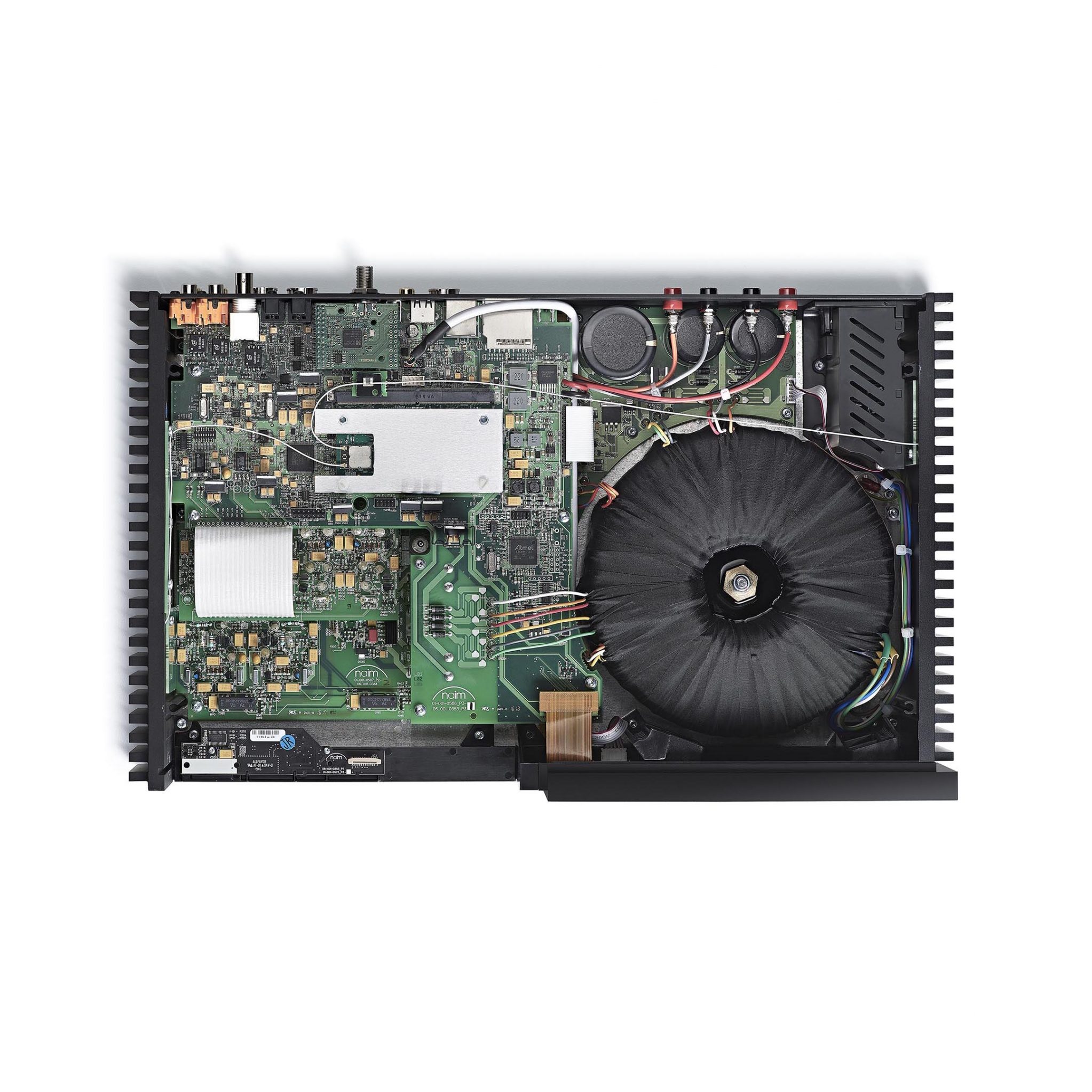 Audiophile All-in-One
Uniti Nova is proof that an all-in-one player can deliver audiophile quality. Whichever source you choose, your music will be transformed into a stunning sonic experience. The reference player in the range, Uniti Nova has been configured to offer the very best solution that we can implement in a single-box, compact enclosure. All the available space has been used to provide 80 watts per channel of Class A/B amplification capable of driving the most demanding loudspeakers – detail and depth you'll hear in every note, riff and chorus.
Under the Skin of Uniti Nova
Uniti Nova really lives up to its name with some outstanding new technology which really sets it apart from the rest of the range. Its circuitry features the highest quality discrete components, a massive toroidal transformer for an exceptional sound, superior isolation, our new signature volume control, more inputs than you can shake a stick at and an 80 watt power per channel power amplifier to boot. Uniti Nova is as good as an all-in-one player can get.
A Closer Look at Uniti's Digital Brain
New Uniti Nova features an incredibly powerful, phenomenally accurate fourth-generation 40-bit SHARC DSP processor. This DSP chip removes jitter (timing errors) and, using Naim's RAM buffer (first used in the Naim DAC and NDS), oversamples the audio 16 times to feed the premium Burr Brown DACs, resulting in a smoother and more precise sonic performance.
Revolutionary New Streaming Platform
Uniti has been developed with a completely new, extremely powerful and versatile streaming board. This innovative new platform is much more powerful than its predecessor, has masses of memory, will adapt to new technology effortlessly and seamlessly integrates with other network-connected Naim systems, including the Mu-so wireless music system.
Class A/B Amplification
Driving this digital innovation is an 80-watt amplifier with technology derived from our most iconic and best-loved integrate amp, the NAIT. The filter sections in Uniti Nova are made using the finest-quality through-hole film capacitors and discrete transistors. The power amplifier sections are now twice as fast and run from linear power supplies with substantial transformers and we've also installed premium Burr Brown DACs to deliver the unique Naim pace, rhythm and timing.
Local Storage
Uniti Nova allows you to plug in an external USB-connected drive or SD card so you can store up to 20,000 tracks and play them back through your all-in-one player. You can also use your Uniti Nova to serve music to up to four network-connected players in a multiroom system.
State of the Art WiFi
New Uniti all-in-one players include the very latest Wi-Fi technology. The superior Wi-Fi processor supports 2.4 and 5 GHz, alongside a much better internal buffer and memory – Uniti Nova will store up to five minutes' worth of data, which results in far fewer dropouts. The Wi-Fi aerials (one on either side of the product for optimum range) are integrated behind a slot machined into the heat sink, a patent-pending system that provides robust connectivity without the need for an external aerial.
Audio Inputs
DAB/FM
Optional DAB/FM module available (release date to be confirmed)
Memory Card
1 x SD Card
Streaming
Chromecast Built-In, Apple AirPlay, TIDAL,
Spotify® Connect, Bluetooth (AptX HD), Internet Radio, UPnP™ (hi-res streaming), Roon Ready
USB
2 x USB Type A Socket (front and rear)
Analogue
1 x RCA

1 x 5-pin DIN

Digital (S/PDIF)
2 x Optical TOSLink (up to 24bit/96kHz)
2 x Coaxial RCA (up to 24bit/192kHz, DoP 64Fs)
1 x BNC (up to 192kHz, DoP 64Fs)
1 x HDMI ARC
Audio Outputs
Analogue
1 x Stereo power amplifier
1 x RCA sub/pre output
1 x 3.5mm headphone jack
Certification and Licenses

| | |
| --- | --- |
| Certification | Apple AirPlay, Chromecast Built-In, Bluetooth, AptX HD, zigbee RF4CE, Rovi, HDMI, NTFS, HFS and Wi-Fi. |
Connectivity
Multiroom
Serve up to 4 network-connected players via UPnP™ at full CD quality.

Party Mode Streaming: Sync up to six Uniti all-in-one players or other Naim streamers and control via the Naim app.

Updates
Update your system wirelessly via the Naim app.
Network
Ethernet (10/100Mbps), WiFi (802.11 b/g/n/ac with internal antennae)
Formats
Internet Radio Formats
Windows Media-formatted content, MP3, ACC, OGG Vorbis streams and MMS
Internet Radio Provider
vTuner premium 5*
Audio Formats
WAV – up to 32bits/384kHz
FLAC and AIFF – up to 24bit/384kHz
ALAC (Apple Lossless) – up to 24bit/384kHz
MP3 – up to 48kHz, 320kbit (16 bit)
AAC – up to 48kHz, 320kbit (16 bit)
OGG and WMA – up to 48kHz (16 bit)
DSD – 64 and 128FsNotes: Gapless playback supported on all formats. All formats to 384kHz maximum over wireless network.
Physical

| | |
| --- | --- |
| Dimensions | 95mm x 432mm x 265mm  (HxWxD) |
| Finishes | Brushed and anodised aluminium |
| Weight | 13kg |
Power
Auto Standby time
User selectable: adjustable from off up to 2 hours
Amplifier Output
80W per channel into 8 ohms
Mains Supply
115V, 230V; 50 or 60Hz
Power Consumption
Typical use: 140W
Network standby mode: <2W
Deep sleep: <0.5W
Network Standby (with SD Card and/or USB devices attached): > 15W*.
*Actual power consumption will vary depending on the size and type of attached SD card or USB devices
Ripping and Storage

| | |
| --- | --- |
| Storage | Store up to 20,000 tracks to a local USB connected storage device and serve to a network-connected player. |
Supplied with

| | |
| --- | --- |
| Supplied with | Remote control, Power-Line Lite mains cable (UK denominations only), cleaning cloth and quick start guide. |
Upgrades

| | |
| --- | --- |
| Mains Cable | Power-Line mains cable |
| Amplification | External power amplifier or sub-woofer |
User Control

| | |
| --- | --- |
| App Control | Naim App for iOS and Android |
| Front Panel | 5″" colour LCD display and rotary volume control with proximity sensor and four buttons |
| Handheld | zigbee RF4CE |
It's an exquisitely designed all-in-one audio player that in my opinion sets a new audiophile standard for quality music reproduction from a single box this feature-laden. The intuitive nature of the operating system and Naim Control App, combined with the simplicity of the excellent remote, result in bulletproof functionality. What's more, it's a joy to use, being completely devoid of any of the glitches that typically accompany all-in-one products to one degree or another.
The Naim Uniti Nova can make the transition from hair-shirt audiophilia into a thoroughly modern musical world a painless, musically expansive, and completely audiophile-approved experience.
The combination of input flexibility, almost universal format acceptability, compact size, and perhaps most importantly the Uniti Nova's well-integrated ergonomics and control functions separate it from 99% of the cobbled-together solutions currently available.
The Uniti Nova sounded fantastic with every recording format, whether I used its remote, app, or front-panel controls. Particularly transparent to sources, the Nova dependably re-created powerful, palpable, thoroughly engaging sound.
If you're a fan of getting your music all possible modes of delivery, Naim's Uniti Nova must be on your short list.
Definitely, effusively, highly recommended.
5 of 5 Stars
As complete and convincing an argument for one-box convenience as you'll hear.
FOR
Purposeful build, robustly elegant looks
Comprehensive functionality
Muscular, detailed, confident sound
AGAINST
Not cheap
So-so control app